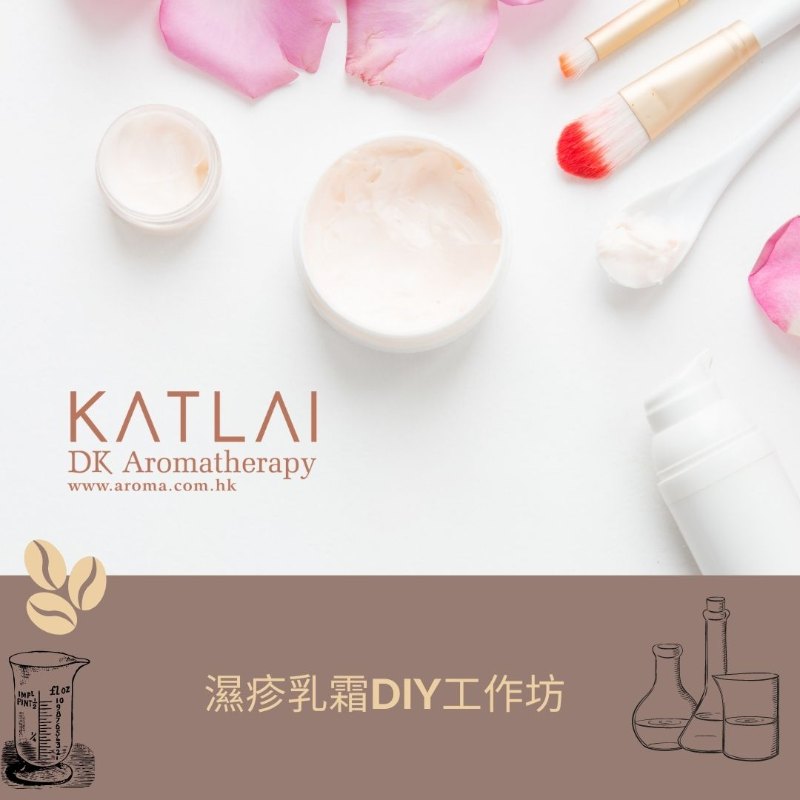 Product Description
This workshop will cover eczema treatment with natural aromatherapy approach to relieve eczema outbreak. Students will DIY an eczema cream (approx.15ml) by using the top notch therapeutic essential oils including East Indian Sandalwood and Rose Otto , etc. And students will also DIY dried herbal packets , either for bedtime de-stress purpose or serves as a bath packet.
Tuition fee @ $480 , 10% off for 2 students registration at the same time. Students will also enjoy product discount 10% off after finish the workshop on spot.
Please call our Causeway Bay shop at 31883158 for enquiry or enrollment.
Workshop venue: 2/F, No.3 Pak Sha Road, Causeway Bay