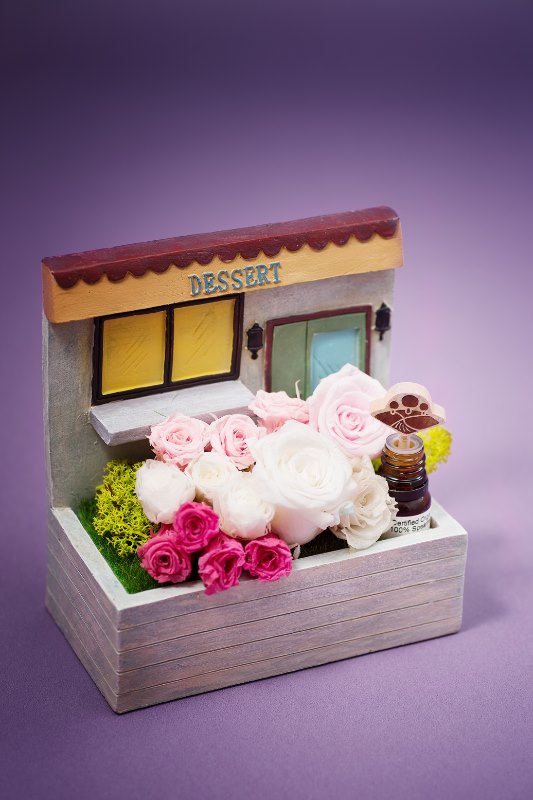 Preserved fresh flower gift box and Essential Oil DIY Kit (Approx. 1hr)
Model:
All countries
Product Description
Preserved fresh flower gift box and Essential Oil DIY Kit (Approx. 1hr)
Unleash your artistic potential, and design your own preserved fresh flower gift box. All flower boxes areaccompanied with a bottle of "Fascination Blend"essential oil with your own concoction, priced at HKD $499 for minimalist kit; HKD $699 for the elevated kit and HKD $899 for the premium kit. This workshop is an ideal day out with your gal pals, whether it is for a birthday, a bridal shower or a baby shower, each and every one will leave with a beautiful box of preserved flowers, that will last up to 3 years.
Without any prior knowledge of essential oils, distinguishing a genuine bottle from an imitation can be hard. Most of the self-claimed 'pure' essential oils are simply fragrance oils that only provide attractive scents without therapeutic health benefits and the natural captivating smell. This workshop provides you the hands-on experience to select your best essential oil with pure requisite qualities.
What's more is that Hong Kong has serious pollution problem, with the climate being so humid. This is a haven for germs and viruses to thrive. DK Aromatherapy offers you a detailed experience to learn and apply different essential oils for anti-septic and anti-virus in our daily lives. This workshop will also DIY an anti-bacterial hand sanitizer (Approx 10ml)
10% off for 2 students registration at the same time. Students will also enjoy product discount 10% off after finish the workshop on spot.
Please call our Causeway Bay shop at 31883158 for enquiry or enrollment.
Workshop venue: 2/F, No.3 Pak Sha Road, Causeway Bay