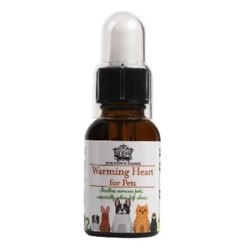 Warming Heart for Pets 25ml
Model: FEDT012
All countries
Product Description
For pets which easily get lonely and are often crying for their owner's attention.
Helps pets which are always crying when their owner is away, and easily get lonely without their owner close by.
For a pet which craves your love and attention, helps to create a sense of ease and well-being that their owner's affection is always there for them.
Particularly recommended for when you leave your pet at a pet hotel or need to be separated for extended periods.
Combination Flower essence:
Cinquefoil, Yarrow pink, Nasturtium, Bleeding Heart, Chicory, Alberta Wild Rose