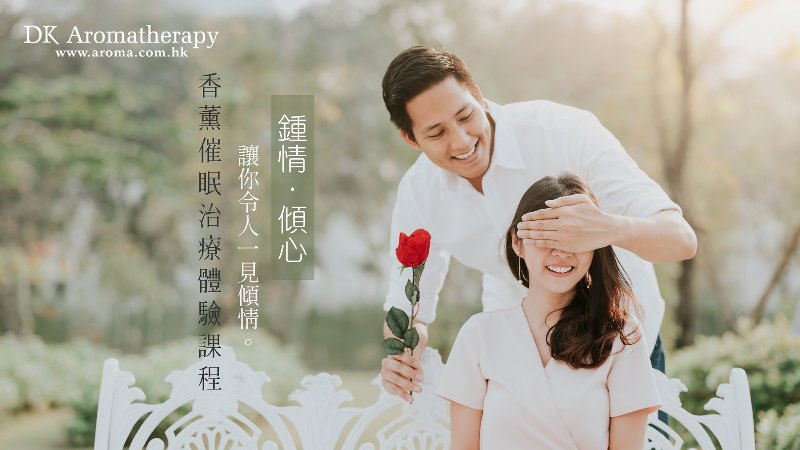 "To be loved in a glance" Hypnotherapy and Aromatherapy Experiencing Course
Model: HY061001
All countries
Product Description
"To be loved in a glance" Hypnotherapy and Aromatherapy Experiencing Course
Forget about the age and the past, this course will ameliorate your ability to build up a close relationship with your lover. Show your charming self and attract the right one to build a trusted and strong relationship.
Speaker and hypnotherapy tutor: Kat Lai
Tutor's qualifications:
- Founder of DK Aromatherapy, a 23-year-old essential oil brand
- Founder of DK Cuppa Tea, an all-day aromatherapy afternoon-tea café
- Professional aromatherapy consultant
- Accredited* hypnosis treatment instructors
- Accredited* hypnotherapist
- Convener of "Empowering Positive Energy" series of charity events
- Author of Self-help charity book "The Magic of Happiness"
*Accredited by The American Board of Hypnotherapy (ABH)
Course Detail:
(The course will be taught in Cantonese)
- Experience 30min group consultant in love relationship
- Dig up the bias and self values which might distract the building of relationship
- Experience trial hypnosis to overcome the barriers of love
- Improve attractiveness with essential oil
- Enjoy a delightful gourmet together
(Meal includes a Hoagie Roll with Salmon and Veggie Salad or a Hoagie Roll with Green Salad, and a cup of Rose Earl Grey)
Date: Please contact us at 23863588 or whatsapp 97889378 for the class arrangment before payment
Class Duration ~ 2 Hours (Please arrive 15mins before the course starts)
Location:
G/F, 19 New Market Street, Sheung Wan, Hong Kong.
Tuition:
$880 for one, $1,400 for two
Class size:
6-10 persons
Should you have any enquiry, please whatsapp 97889378 or visit DK Aromatherapy Facebook Page for more details.