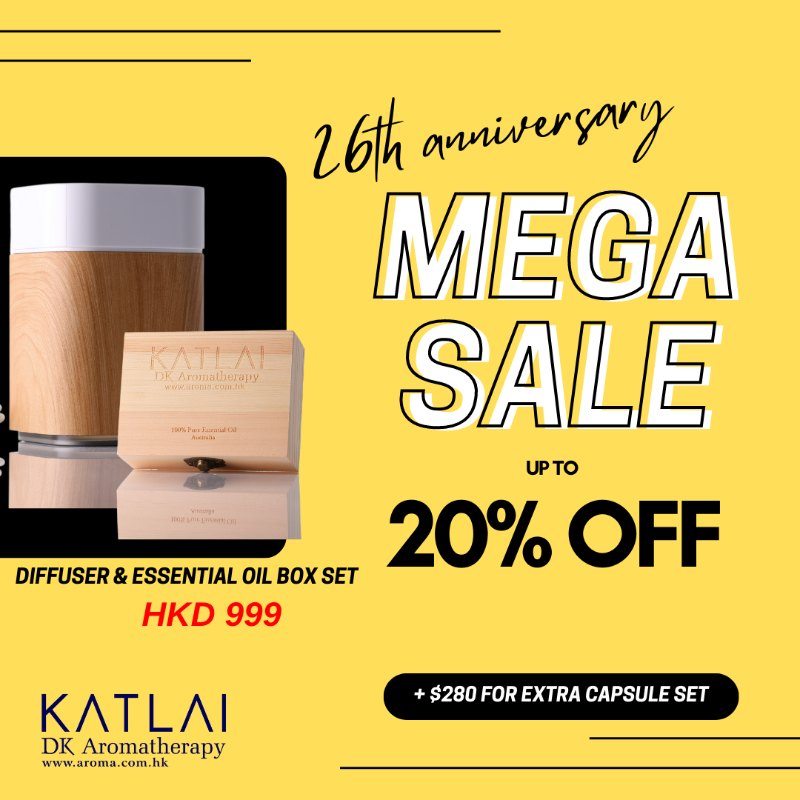 Come and Love Me ~ Love Fequency Magic Oil DIY Course
Model: HY051001
All countries
Product Description
"Come and Love Me" Affectionating Magic Oil Potion DIY Course
Kat Lai, the course lecturer, has 23 years of experience as an aromatherapy consultant. In this course, she will teach making love potion fragrance with flower essences and natural plant oil, so that you could enhance the chance to find your Mr. Right and to start a romantic relationship.
(The course will be taught in Cantonese)
Speaker and hypnotherapy tutor: Kat Lai
Tutor's qualifications:
- Founder of DK Aromatherapy, a 23-year-old essential oil brand
- Founder of DK Cuppa Tea, an all-day aromatherapy afternoon-tea café
- Professional aromatherapy consultant
- Accredited* hypnosis treatment instructors
- Accredited* hypnotherapist
- Convener of "Empowering Positive Energy" series of charity events
- Author of Self-help charity book "The Magic of Happiness"
*Accredited by American Hypnosis Association (AHA)
Course Detail:
- What is the anecdotal and historical usage of essential oil as aphrodisiacs?
- How to construct a remarkable first impression with fragrance?
- Is flower essences and courtship related?
- How to boost attractiveness with flower essences
- What is the mechanism of the Love Magic
- Is the Love Magic a control over someone
- How do different essential oils work in relationship
- What is the common formula of love potion essential oil
- What is the different between natural and composed essential oils
- How to add essential oils to smoothen an ideal relation
- How to run a ritual to enchant the essential oil by yourself
- How to use the Love Magic Essential Oil
Date: Please contact us at 23863588 or whatsapp 97889378 for the class arrangment before payment
Time: 7:30p.m. to 10:30p.m. (3 hours)
Tuition: $1,280 (Include a delight meal)
Class size: maximum 10 people per class (Small size Class)
What will you get:
- Hoagie Roll with Salmon and Veggie Salad or Hoagie Roll with Green Salad
- Rose Earl Grey
- Material for DIY a 50ml Love Magic Potion
- Love Magic Essential Oil Booklet
- A Certification of Completion