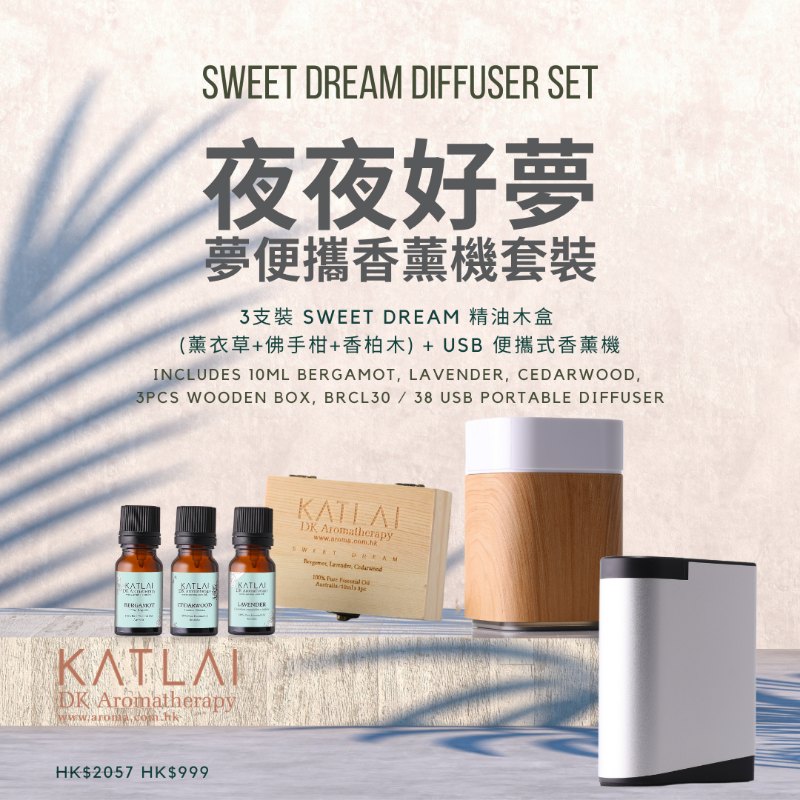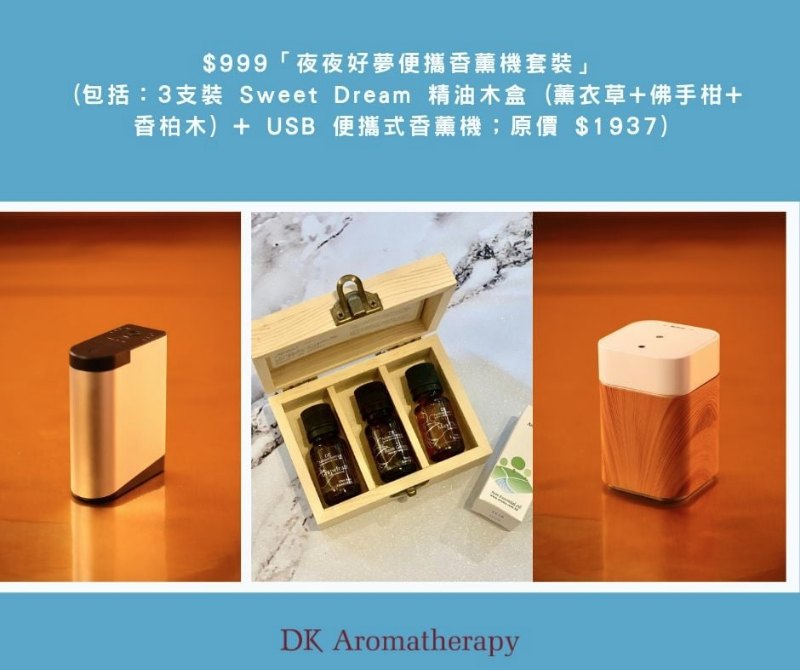 Sweet Dream Diffuser Set
Model:
All countries
Product Description
Do you have the problem of insomnia?
Recently many people cannot sleep well, how to solve it?
The scent of lavender, cedarwood, and bergamot essential oil can make you feel relaxed and easier to sleep. Now, you can spend $999 to purchase the "Sweet Dream Diffuser Set" (includes 10ml Bergamot, Lavender, Cedarwood, 3pcs wooden box, BRCL30 / 38 USB portable diffuser, original price $2057). Wanna improve the quality of sleeping? Try this special offer!