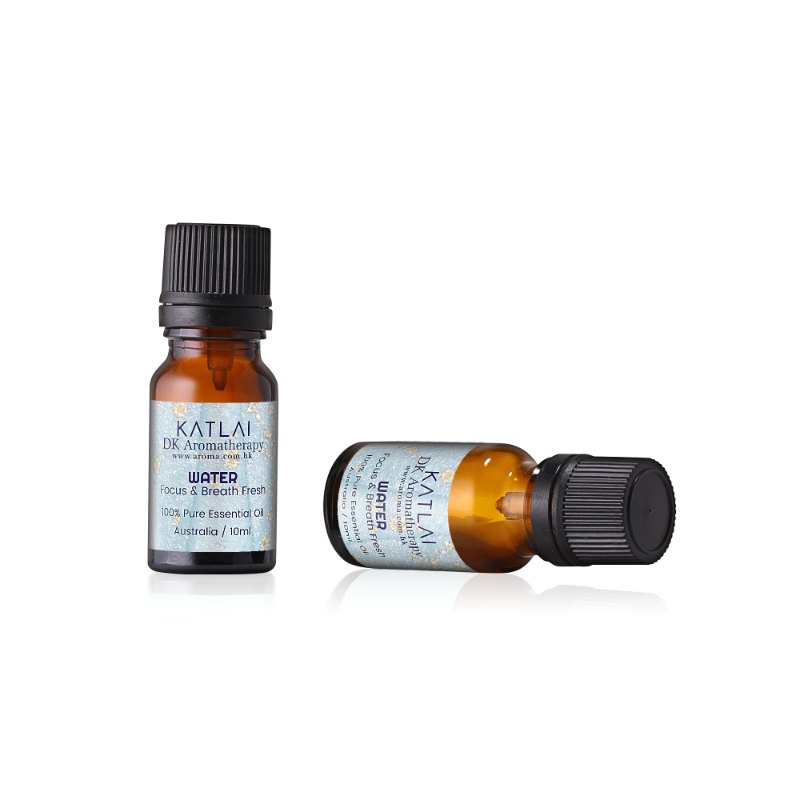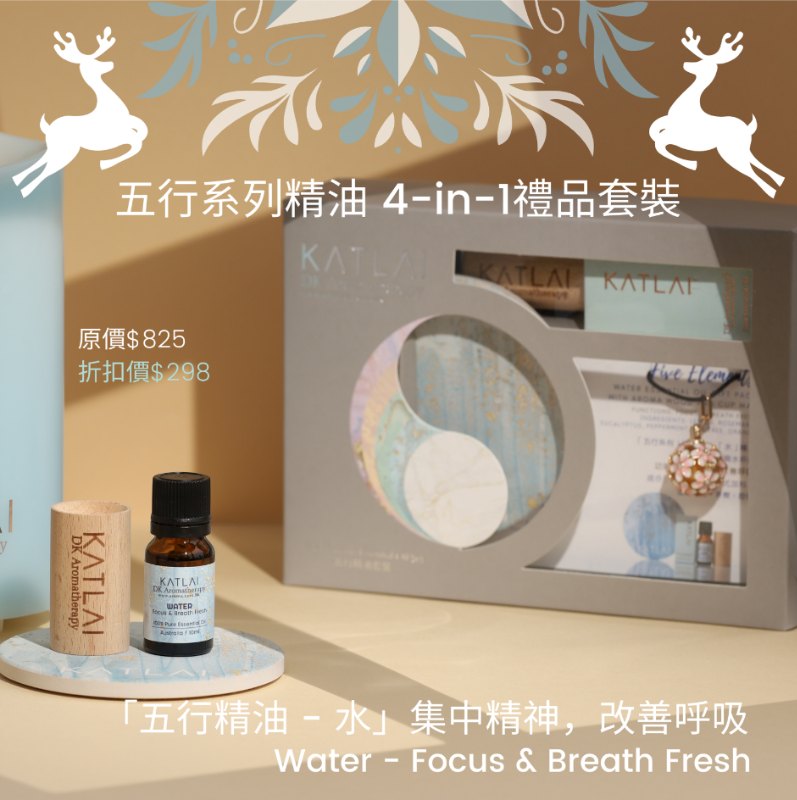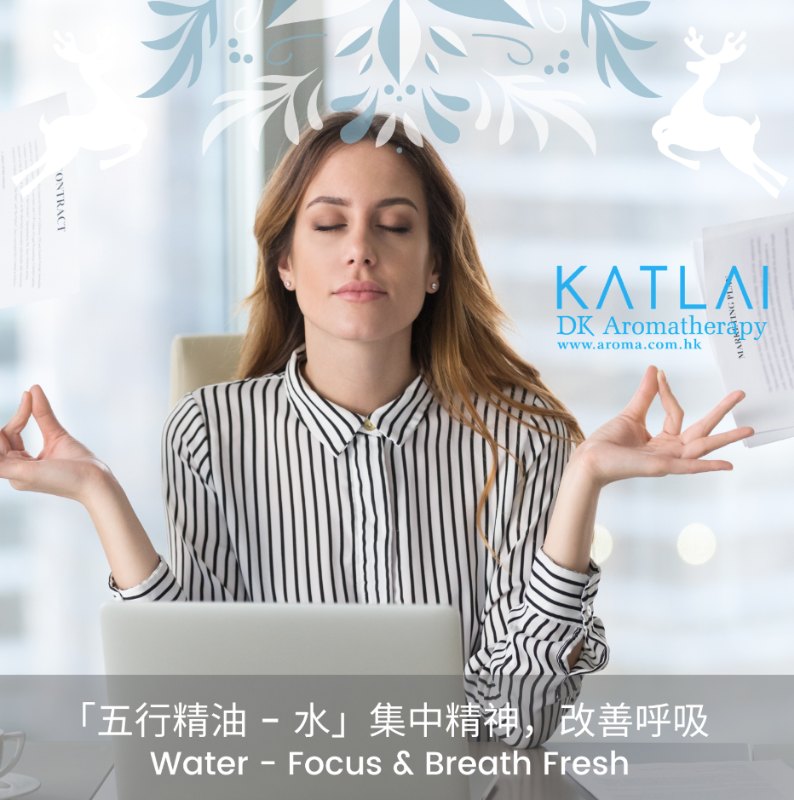 Five Element ~ Water - Focus and Breath Fresh
Model: ESAA191
All countries
Product Description
Five Elements Essential Oil 10ml x 1 + Aroma wood x 1 + Cup Mat x1 >$298 (Original price $426)
Water - Focus & Breath Fresh:
Ingredients: Lemon, Rosemary, Eucalyptus, Peppermint, Tea Tree, Orange
The water blend is one of your best remedies when you have to stay focus. It helps in two ways, which you usually need both. It could boost concentration instantly and increase working performance or study focus. Moreover, it helps relieve blocked nose so you can breathe more fresh air and lift your spirit.



"Five Elements Series" essential oils help you balance your body and mind
The latest "Five Elements Series" essential oils include five odours: Mental, Wood, Water, Fire, Earth
Each essential oil has different effects,
It helps you relax and relieve your emotions.