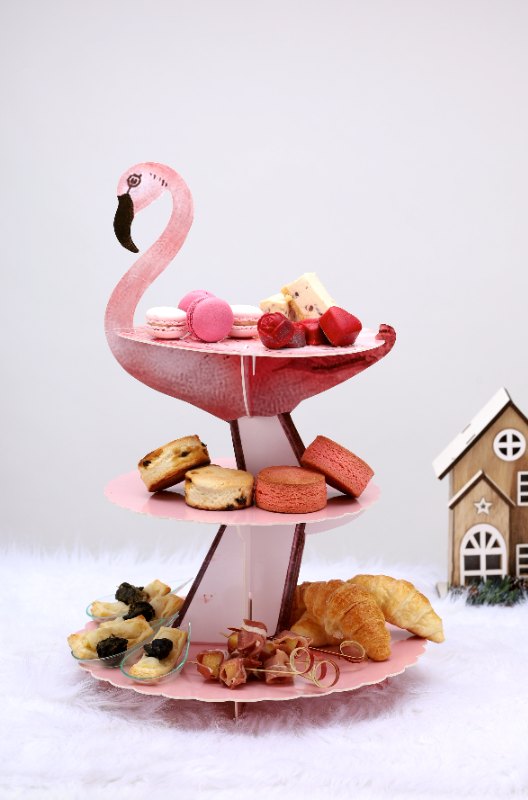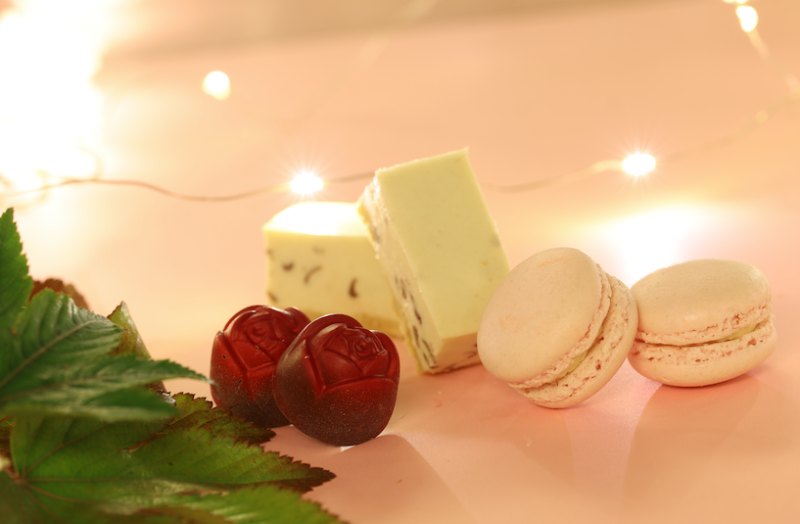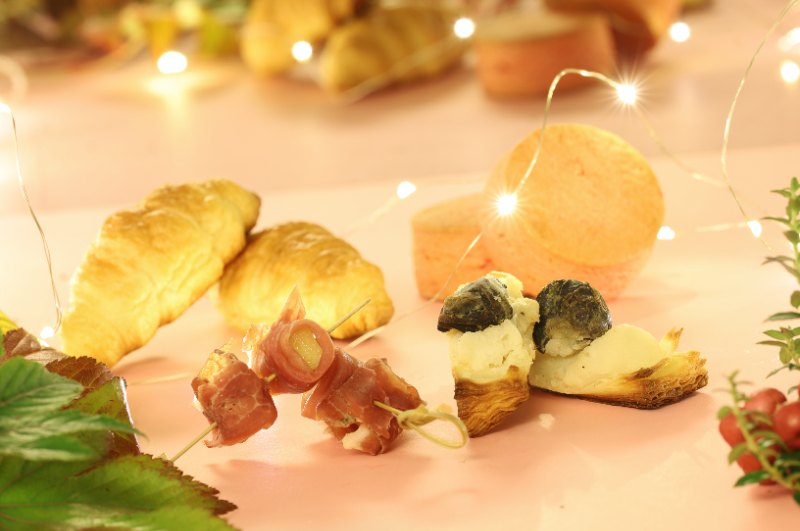 "Hello Flamingo" Afternoon Tea Delivery Set for 4 person
Model: FDCK0023HF4
All countries
Product Description
As our shop is undergoing renovation on September 1, all dine-in afternoon tea and takeaway afternoon tea will be temporarily suspended until September 6th. We will reopen for order on and after September 7th.
Triple surprise with Sweet, Passion and Warm
DK Cuppa Tea "Hello Flamingo" Afternoon Tea Delivery Fall in love with pink bubbles
(Pre-order at least 3 days before delivery, last order 3 pm)

**Delivery Charge ~ HK Island HK$50-100; Klowoon HK$90-150; NT HK$120-200
Do you know, the heartbeat is more touching when you meet a person you love?

Winter belongs to lovers, but you still have your romantic moment when you are alone. DK Cuppa Tea provides the delicious and passionate afternoon tea delivery, "Hello Flamingo", let you enjoy this amazing dining experience with your family, lover and friends together with open eyes and heart!

Pink is the symbol colour of love. DK Cuppa Tea "Hello Flamingo" Afternoon Tea Delivery includes an exquisite flamingo high tea stand, inviting you to step into our playground! This playground is surrounded by many pink bubbles and love signals. In this dining journey, you can invite anyone to come with you, enjoy this sweet and warm afternoon tea moment!

The first beat comes from our different delicious dessert! Highly recommend the Red Beans Cheese Cake, with a bit sour and sweet, can make you refreshed and rejuvenated! Then the Cashew Macaron can surprise you with its pink biscuit and nut scent. Rose Chocolate makes you fall in love, not enough? You can put some rose jam on English Muffins and put them in your mouth, and you will find more bubbles surrounding you!


Don't miss taking photos of our exquisite dessert, Rose Chocolates, Red Beans Cheese Cakes and Cashew Macarons!



English Muffins are served with rose jam and the taste will upgrade!

After feeling shocked with our dessert, let our savoury calm down your heartbeat! The crispy Mini Croissant will wake you up, and you can start chatting with your friends. Then you can try the British Sausage Roll and Parmesan Ham Cheese Stick, a bit of smoky and salt comes out, now you can lay on the sofa and share your love story with the one nearby.



Mini Croissants are very crispy and make your tea moment more unforgettable.


Parmesan Ham Cheese Sticks with a bit of smokey and salt, please try and let it wake you up!



English Sausage rolls with crispy tasting make you want to eat more.

Wanna extend this shocking memory? Now order "Hello Flamingo" Afternoon Tea Delivery (for 4pp) will include a ceramic flamingo cup as a souvenir (while stock last), and you can add HKD88 to redeem one if you order "Hello Flamingo" Afternoon Tea Delivery (for 2pp). Let this cup accompany you and remind you of this romantic and warm moment.



Now order "Hello Flamingo" Afternoon Tea Delivery (for 4pp) will include a ceramic flamingo cup (valued HKD150) as a souvenir, and you can add HKD88 to redeem one if you order "Hello Flamingo" Afternoon Tea Delivery (for 2pp). While stock lasts.

"Hello, Flamingo" Afternoon Tea Delivery (for 2pp) HKD348

Dessert:
1. Red Beans Cheese Cake 2pcs
2. Cashew Macaron 2pcs
3. Rose Chocolate 2pcs
4. English Muffin (with rose jam) 2pcs

Savoury:
1. Mini Croissant 2pcs
2. English Sausage Roll 2pcs
3. Parmesan Ham Cheese Stick 2pcs

*With a flamingo high tea stand*

"Hello Flamingo" Afternoon Tea Delivery (for 4pp) HKD568

Dessert:
1. Red Beans Cheese Cake 4pcs
2. Cashew Macaron 4pcs
3. Rose Chocolate 4pcs
4. English Muffin (with rose jam) 4pcs

Savoury:
1. Mini Croissant 4pcs
2. English Sausage Roll 4pcs
3. Parmesan Ham Cheese Stick 4pcs


*With a flamingo high tea stand*





"Hello Flamingo" Afternoon Tea Delivery is available for 2 and 4 persons at HK$348 and HK$568 (takeaway or delivery only).

Clients can make a reservation before 3 days and enjoy this leisure tea time with their family and friends. You can pick up this afternoon tea by yourself or by courier, and the delivery fee is paid by clients (delivery charge: Hong Kong Island HKD50-100; Kowloon HKD90-150; New Territories HKD120-200).



Delivery charge please call 23863588 for details!
DK Cuppa Tea/ DK Aromatherapy
G/F 19 New Market Street, Sheung Wan, HK
Tel: 23863588 Whatsapp: 97889378
*Food/ tableware maybe we placed it by other food/ tableware due to availability